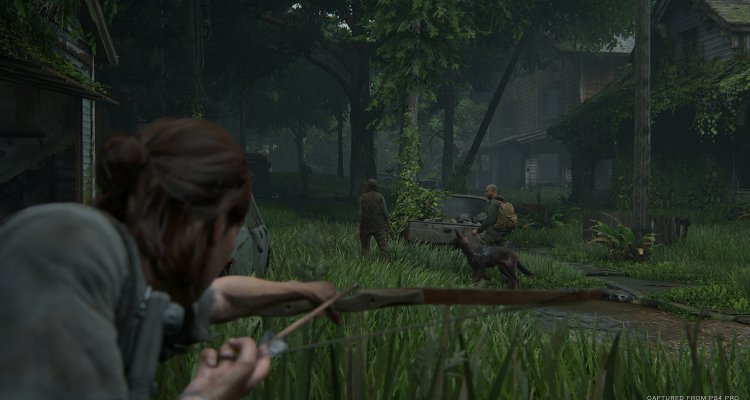 Il co-director di Naughty Dog, Anthony Newman, ha spiegato che le nuove meccaniche di potenziamento di Ellie introdotte in The Last of Us 2 possono influenzare drasticamente l'approccio alla partita del fruitore.
"Cerano così tante cose che volevamo esplorare in termini di strategia del giocatore", ha commentato lo sviluppatore. "Desideravamo davvero provare a raddoppiare le opportunità per i giocatori di esprimersi strategicamente e trovare il proprio stile."
"Qualcosa di cui sono davvero entusiasta è il nuovo sistema di potenziamenti, che dà accesso a miglioramenti in grado di attivare abilità completamente nuove o capaci di avere un impatto drastico sul modo in cui si interagisce."
Newman ha poi fornito qualche esempio su come saranno gestite queste rinnovate abilità, in grado per l'appunto di fornire nuovi criteri per affrontare le situazioni di gioco. "Un'abilità totalmente nuove che si può ottenere è la capacità di trattenere il respiro mentre si mira, così da stabilizzarsi sull'obiettivo", ha aggiunto Newman.
"Non si sblocca in maniera predefinita ma è possibile impararla nel tempo. Ci sono ricette per il crafting, come il silenziatore per la pistola, che si possono apprendere solo attraverso il sistema di potenziamento del giocatore. O alcuni upgrade davvero estremi che prevedono di creare due oggetti differenti usufruendo delle stesse risorse."
Combinare insieme tutte queste opzioni significa avere accesso a più variabili funzionali alla progressione del personaggio rispetto a quanto accadeva nel precedente capitolo. "Si possono trovare queste sinergie tra stili di gioco, un set di potenziamenti per le armi da ottenere al banco da lavoro, un set di potenziamenti che contribuiscono a creare una propria personale visione del gioco."
The Last of Us: Parte 2 debutterà il 21 febbraio 2020 in esclusiva per PlayStation 4. Nei giorni scorsi Naughty Dog ha spiegato perché lo sviluppo del progetto ha richiesto così tanto tempo.