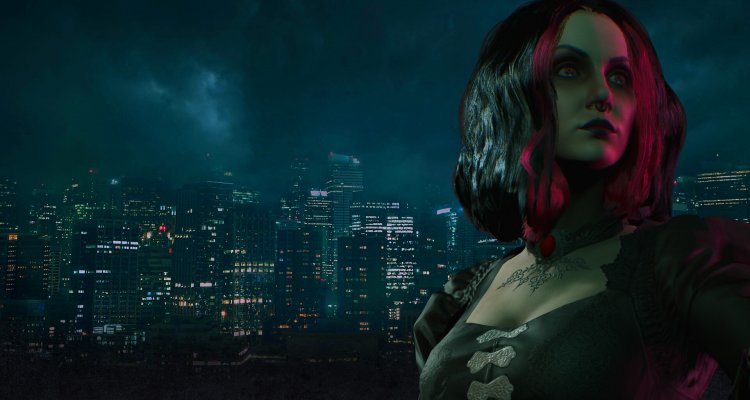 Vampire: The Masquerade – Bloodlines 2, nuovo RPG di Hardsuit Labs, è tornato a mostrarsi alla Gamescom 2019 con la stessa demo vista all'E3. Per questo ci siamo potuti concentrare su altri elementi del gioco e offrirvi un secondo parere, ovvero quello di Umberto Moioli: lo trovate nel video in testa all'articolo.
Vi ricordiamo poi che Vampire: The Masquerade – Bloodlines 2 sarà uno dei giochi che supporteranno il ray tracing RTX di NVIDIA. Il nuovo capitolo ha il compito impossibile di sopravvivere a un passato glorioso fatto di ricordi memorabili. Non sappiamo, onestamente, se sarà in grado di superare le altissime aspettative che tutti i fan covano in seno al nuovo progetto di Paradox Interactive e Hardsuit Studios, di certo però quello che abbiamo visto finora è stato gratificante. Il mondo di gioco profondo e articolato che ricordiamo è al suo posto, assieme ai vampiri, alle discipline e alla libertà di vivere la nostra nuova vita da non morto come meglio crediamo. Ci sono alcuni elementi, soprattutto tecnici, che andranno necessariamente sistemati, ma come fatto da Deus Ex, ci aspettiamo una valida e appassionante rivisitazione moderna di un grande classico.
La data di uscita di Vampire: The Masquerade – Bloodlines 2 è fissata per marzo 2020 su PC, PlayStation 4 e Xbox One.