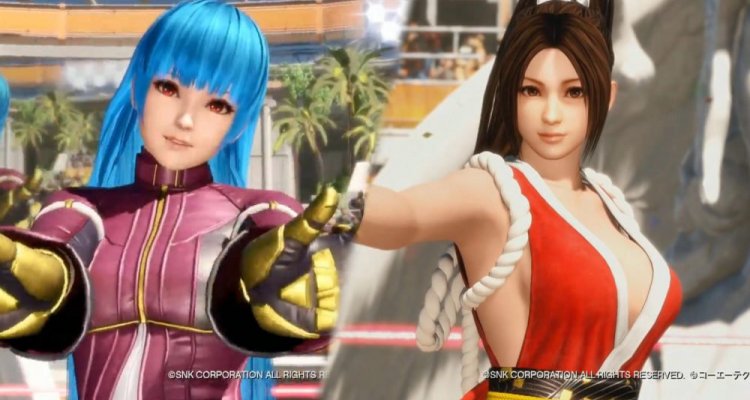 Quest'oggi, in occasione di un live stream avvenuto durante il torneo Taipei Major di Taiwan, Koei Tecmo ha rivelato i contenuti del prossimo DLC di Dead or Alive 6.
Il nuovo pacchetto includerà i personaggi di Mai Shiranui e Kula Diamond provenienti da The King of Fighters. La pubblicazione è prevista per il prossimo 18 giugno, insieme a un nuovo aggiornamento del gioco. In testa alla notizia riportiamo il trailer d'annuncio.
In Giappone ciascun personaggio sarà venduto ad un prezzo di 800 yen, e sarà accompagnato da un set di costumi al prezzo di 1.500 yen (scontati a 1.000 yen al momento del lancio. Il pacchetto completo sarà venduto a 2.300 yen (scontati a 1.600 al momento del lancio). Ciascun costume venduto separatamente sarà invece proposto a 300 yen.
Il prossimo update di Dead or Alive 6 includerà le regole "Versus" nei match Lobby, la capacità di comunicare attraverso la chat testuale mentre si osservano gli incontri e ulteriori miglioramenti della chat stessa. Verranno inoltre risolti i problemi che impedivano di sbloccare i titoli nonostante il soddisfacimento di tutte le condizioni richieste ed effettuati interventi di bilanciamento.
Dead or Alive 6 è disponibile per PC, PlayStation 4 e Xbox One. Per ulteriori informazioni sul gioco vi suggeriamo di leggere la nostra recensione, a cura di Tommaso Pugliese.