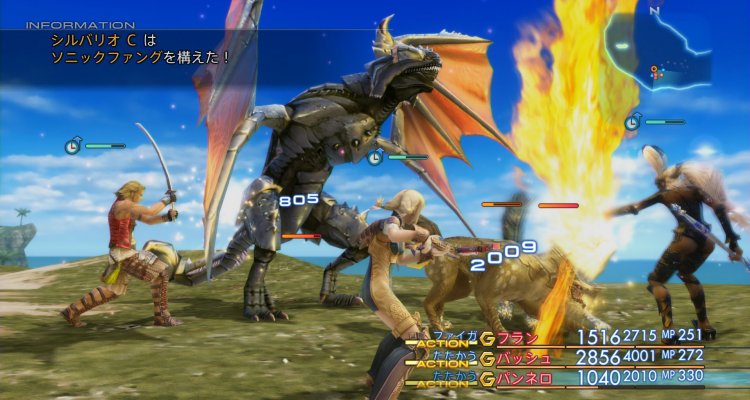 Square Enix e Nintendo of America hanno annunciato la data d'uscita della versione Nintendo Switch di Final Fantasy XII The Zodiac Ages: il 30 aprile 2019.
Leggiamo la sinossi ufficiale di Final Fantasy XII The Zodiac Ages: siamo nel mondo di Ivalice in tempo di guerra. Il piccolo Regno di Dalmasca, caduto in rovina dopo essere stato conquistato dall'Impero di Archadia, si trova in un periodo di grande instabilità. La principessa Ashe, sola e unica erede al trono, guida la Resistenza con la speranza di porre fine all'occupazione della sua terra.
Vaan, un giovane che ha perso la famiglia durante la guerra, sogna invece di solcare, libero, i cieli di Ivalice. Il giocatore dovrà guidare i due e altri alleati nella lotta di liberazione del regno.
Insomma, qualche giorno dopo aver giocato a Final Fantasy X | X-2 HD Remaster i possessori di Nintendo Switch potranno giocare anche a Final Fantasy XII The Zodiac Ages. Nel tweet sottostante trovate un nuovo artwork celebrativo del gioco, realizzato da Akihiko Yoshida.
#FinalFantasy XII THE ZODIAC AGE is coming to #NintendoSwitch on 4/30! To celebrate, check out this beautiful new artwork by character designer Akihiko Yoshida. pic.twitter.com/Q5JttH9d1M

— Nintendo of America (@NintendoAmerica) 10 gennaio 2019