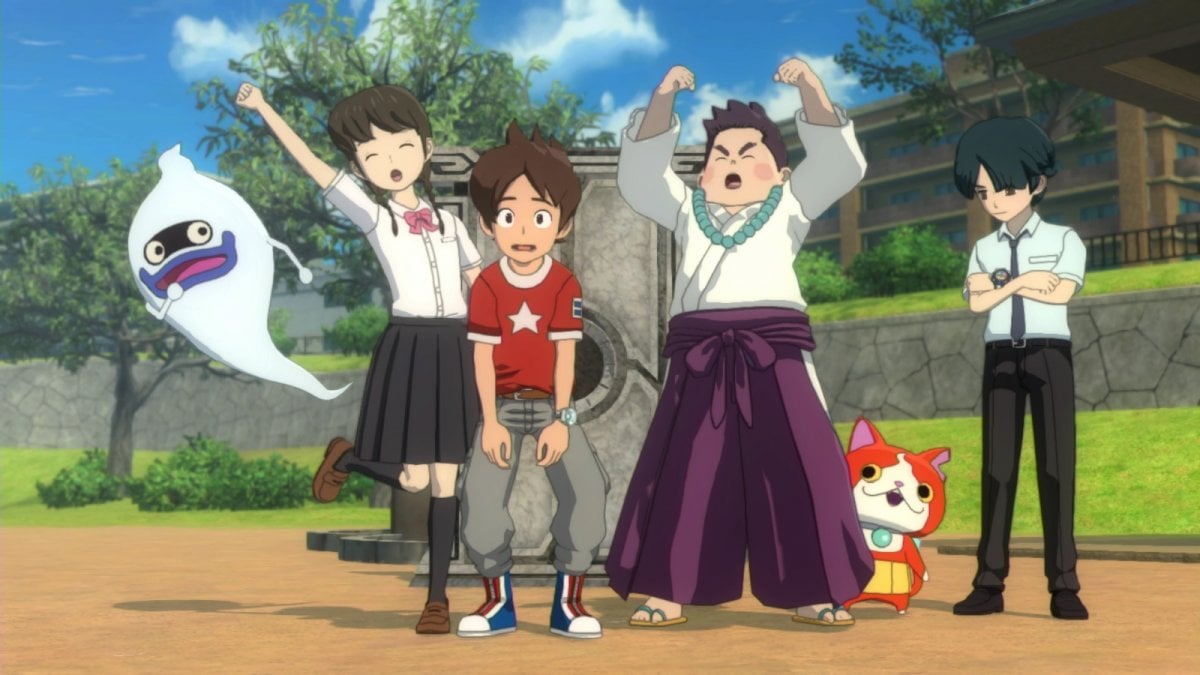 Yo-Kai Watch andrà incontro a un periodo di pausa, al momento senza dettagli precisi sulla durata di questa interruzione né informazioni più dettagliate sul perché della decisione e se questa coinvolga anche i videogiochi oltre all'anime, sebbene questa sia una possibilità molto concreta.
A riferire questa scelta è stato Akihiro Hino, CEO di Level-5, il quale ha riferito su Twitter che l'anime di Yo-Kai Watch verrà messo in pausa, con un'interruzione nella produzione che riguarda al momento la serie animata ma ovviamente dovrebbe coinvolgere anche i videogiochi, che d'altra parte sono fermi già da vari anni.
Non sono state riportate informazioni al riguardo, ma è piuttosto chiaro come il franchise non abbia più il seguito di un tempo, e questo calo di popolarità ha spinto la compagnia ad archiviare, per il momento, il prosieguo dei lavori in attesa di nuove idee e spinte possibili.
C'è da dire che Yo-Kai Watch ha avuto momenti di grande successo soprattutto in Giappone, mentre all'estero non sembra aver raggiunto tali vette di popolarità, cosa che ha portato anche alla confusa gestione degli adattamenti occidentali dei videogiochi, considerando che Yo-Kai Watch 4 non si è ancora visto al di fuori del Sol Levante.
In ogni caso, Hino ha anche riferito che il team sta lavorando alla "prossima cosa fantastica per la serie Yo-Kai Watch", dunque non si tratta di un abbandono bensì di una rielaborazione strategica di qualche tipo.
Tutto questo sembra rientrare nella riorganizzazione generale che sta caratterizzando Level-5 di recente, compagnia che sta anche attraversando un notevole rilancio, considerando l'annuncio di tre nuovi titoli come DECAPOLICE, Fantasy Life i: The Girl Who Steals Time e Professor Layton and the New World of Steam, come abbiamo riferito anche nel nostro speciale sul ritorno di Level-5.