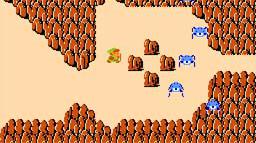 Un giocatore di Minecraft ha usato l'editor di gioco per rifare The Legend of Zelda per NES. Il bello è che non ha utilizzato alcuna mod di terze parti o pacchetti di risorse dedicati. C1OUS3R, questo il nome dell'autore dell'impresa, è noto nella comunità per aver già rifatto Sonic the Hedgehog e Super Mario Bros. usando il titolo di Mojang. Per realizzare il suo tributo al primo Zelda ha impiegato circa un mese.
C1OUS3R ha usato i command block, delle texture custom e altre caratteristiche di Minecraft per il suo lavoro, come spiegato nel video con cui lo ha presentato:
"Ho usato Blockbench per creare una versione piatta di Link visibile da tutti i lati, in modo da poterla girare per far sembrare che guardi in ogni direzione," ha spiegato C1OUS3R, "Avrei potuto fare un modello in Voxel come ho fatto per i giochi precedenti. Comunque le differenze sarebbero state impercettibili e avrebbe richiesto trenta volta il tempo di questo e io non ce l'ho."
Per dare l'illusione che il giocatore controlli Link e non il personaggio, C1OUS3R ha infilato il modello di Link in una zucca vuota indossabile come berretto, quindi ha reso il protagonista invisibile.
Il progetto sarà reso disponibile per tutti quando il video su YouTube avrà raggiunto i 5.000 like (al momento di scrivere questa notizia ne ha circa 1.700). C1OUS3R di suo vorrebbe lanciare un intero motore dentro Minecraft, più facile da usare di Unity, che aiuti le persone a entrare nel mondo dello sviluppo di videogiochi.