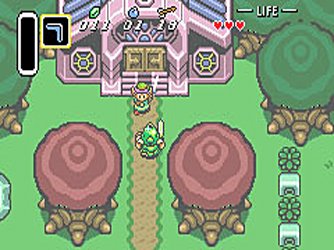 Ora The Legend of Zelda: A Link to the past è compilabile anche su Windows e Nintendo Switch, grazie all'ingegneria inversa effettuata sul codice del gioco, effettuata da un programmatore che su Github si fa chiamare xander-haj. Questa riscrittura del classico per Super Nintendo è stata realizzata in C e contiene ben 80.000 linee di codice.
Questa versione di The Legend of Zelda: A Link to the Past contiene tutti i contenuti dell'originale, quindi stessi livelli, stessi nemici e stessi puzzle. Attualmente per girare richiede le librerie PPU e DSP dell'emulatore LakeSNES, ma presto potrebbe svincolarsene. Tra le caratteristiche spicca la possibilità di far girare il codice macchina originale in parallelo a quello ottenuto tramite ingegneria inversa, grazie alla creazione di salvataggi di stato di entrambe le versioni del gioco dopo ogni frame del gameplay.
Questo eccellente progetto non sarebbe stato possibile senza quello Zelda 3 JP, con cui la rom originale è stata ridotta a codice assembly. xander-haj è partito da questo per creare la sua versione, trovando la collaborazione di altri diciannove programmatori.
Tra le nuove caratteristiche di questa versione di The Legend of Zelda: A Link to the past spiccano il supporto per i pixel shader, per il wide-screen, l'aggiunta di una mappa del mondo di gioco in alta risoluzione e un secondo slot per gli oggetti che consente di scambiare l'oggetto attivo più velocemente.