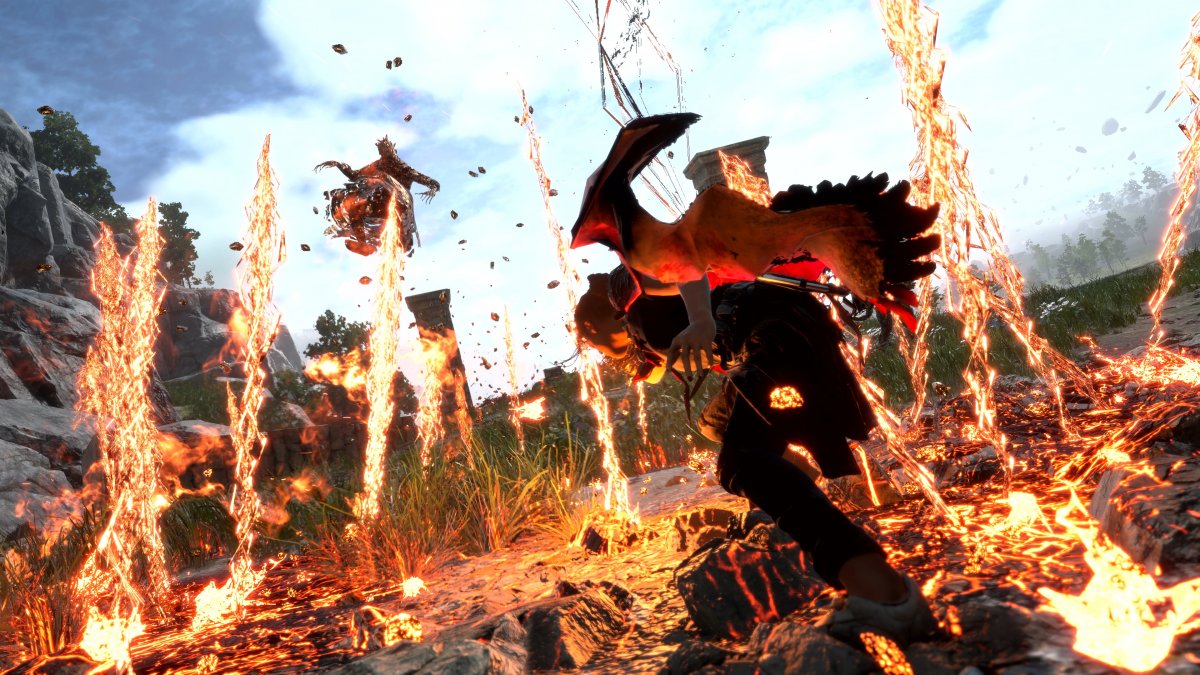 Square Enix ha annunciato la disponibilità di Forspoken, il primo titolo dello studio Luminous Productions. Potete acquistarlo e giocarci da ora su PC e PS5. La versione PC è acquistabile da Steam, Epic Games Store e Microsoft Store. "In questo GdR narrativo, potrai fare delle cose straordinarie mentre usi il parkour magico e una vasta serie di magie e abilità per salvare la terra di Athia," ci ricorda il comunicato stampa ufficiale, sottolineando quelli che sono i punti di forza del titolo.
Insieme al gioco è stata pubblicata una demo PC, come già riportato. Scaricandola si avrà "la possibilità di affrontare vari nemici e mettere alla prova le proprie abilità di combattimento con un vasto arsenale di magie d'attacco e di supporto che ti prepareranno all'azione frenetica del gioco completo."
Leggiamo altri dettagli tratti dal comunicato stampa ufficiale:
"In Forspoken, ti metterai nei panni di Frey Holland, una giovane donna che è stata trasportata misteriosamente ad Athia, una terra fantastica devastata da una forza conosciuta con il nome di "Rovina". Dopo essere sopravvissuta a questo strano fenomeno, e armata di un braccialetto magico senziente di nome Cuff, Frey sarà l'ultima speranza di Athia, e dovrà sfruttare le sue nuove abilità magiche per salvare questa terra e ritrovare la strada di casa.
Forspoken include le incredibili performance di un cast di attori stellare, come Ella Balinska (Run Sweetheart Run) nei panni della protagonista Frey Holland, Jonathan Cake (Star Wars: The Old Republic) nei panni del braccialetto magico Cuff, Pollyanna McIntosh (serie The Walking Dead), Janina Gavankar (The Morning Show) e Claudia Black (Uncharted: The Lost Legacy) nei ruoli delle Tantha, ovvero le streghe impazzite che governano Athia, oltre alla collaborazione di Monica Barbaro (Top Gun Maverick) e Keala Settle (The Greatest Showman).
"Siamo molto emozionati di festeggiare l'uscita di Forspoken, e lieti che i giocatori possano finalmente giocare alla storia di Frey. Il team di sviluppo e tutte le persone coinvolte hanno lavorato duramente per portare in vita l'idea di Forspoken, e non vediamo l'ora di vedere le reazioni dei fan. Speriamo che i giocatori si immedesimino in Frey mentre scoprono il misterioso mondo di Athia e continuano questo viaggio magico insieme a lei." ha dichiarato Takeshi Aramaki.
Il DLC Forspoken: In Tanta We Trust uscirà nei prossimi mesi. Chi ha pre-ordinato la Deluxe Edition digitale riceverà l'accesso anticipato al DLC prequel non appena sarà disponibile."
Per avere altre informazioni, vi invitiamo a leggere la nostra recensione di Forspoken.