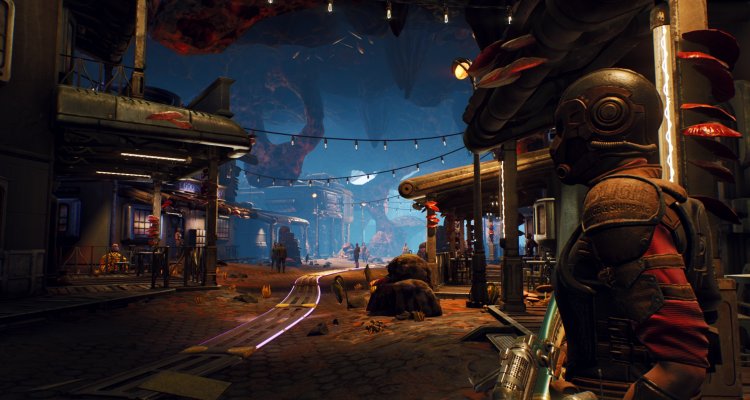 La scorsa settimana è stato ufficializzata l'uscita di The Outer Worlds su Nintendo Switch nel 2020. Durante un'intervista realizzata da US Gamer, il co-director Leonard Boyarsky ha dichiarato che Obsidian Entertainment è rimasta positivamente sorpresa dall'opportunità di portare il gioco sulla piattaforma Nintendo.
"Non eravamo sicuri che potesse essere fatto", ha commentato. "Ma poi hanno iniziato a uscire tutti questi giochi su Nintendo Switch e abbiamo pensato 'wow, è fantastico!'. Poi abbiamo avuto modo di vedere la dimostrazione effettuata dallo studio esterno che se ne stava occupando e siamo rimasti molto, molto sorpresi".
Per chi non lo sapesse, Boyarsky si riferisce a Virtuos, lo studio che si sta dedicando per l'appunto della conversione del gioco su Switch. Il team possiede già una certa esperienza in materia, essendosi occupato di altre conversioni per la piattaforma come L.A. Noire, Dark Souls Remastered e Final Fantasy XII: The Zodiac Age.
Attualmente The Outer Worlds può essere giocato su PC, PS4 e Xbox One. Uno speedrunner è riuscito a completarlo in meno di 31 minuti. Siete curiosi di scoprire di più? In questo video Francesco Serino vi spiega perché l'ultima fatica di Obsidian non dev'essere sottovalutata.