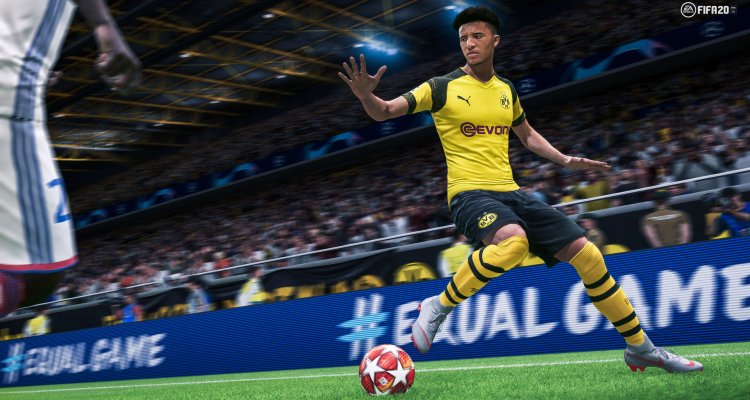 È ancora FIFA 20 a dominare le classifiche di vendita videogiochi in Italia nella settimana 40 del 2019, relegando il nuovo arrivato Tom Clancy's Ghost Recon Breakpoint al secondo posto.
Nonostante accordi di esclusiva importanti e altre possibili minacce, la passione per il calcio EA sembra incrollabile in Italia e FIFA 20 è ancora in prima posizione come gioco più venduto sia nella classifica aggregata che in quella per piattaforma. La new entry principale è Ghost Recon Breakpoint ma è costretto ad inchinarsi di fronte al calcio e raggiunge dunque solo la seconda posizione, almeno per quanto riguarda le copie fisiche, ovviamente.
Per il resto, The Legend of Zelda: Link's Awakening per Nintendo Switch riesce a mantenersi all'interno della top ten, così come Sekiro: Shadows Die Twice, in maniera abbastanza sorprendente. Vediamo dunque le due top ten con i risultati suddivisi per piattaforma o considerando le copie sulle varie piattaforme aggregate.
Top 10 vendite software per piattaforma – settimana 40
FIFA 20 (PS4, EA)
Tom Clancy's Ghost Recon Breakpoint (PS4, Ubisoft)
FIFA 20 (XOne, EA)
God of War (PS4, Sony)
Grand Theft Auto V (PS4, Rockstar)
eFootball PES 2020 (PS4, Konami)
FIFA 20 (NSW, EA)
The Legend of Zelda: Link's Awakening (NSW, Nintendo)
Tom Clancy's Ghost Recon Breakpoint (XOne, Ubisoft)
Sekiro: Shadows Die Twice (PS4, Activision Blizzard)
Top 10 vendite software aggregate – settimana 40
FIFA 20 (EA)
Tom Clancy's Ghost Recon Breakpoint (Ubisoft)
Grand Theft Auto V (Rockstar)
God of War (Sony)
eFootball PES 2020 (Konami)
The Legend of Zelda: Link's Awakening (Nintendo)
Sekiro: Shadows Die Twice (Activision Blizzard)
Crash Team Racing: Nitro-Fueled (Activision Blizzard)
F1 2019 (Codemasters)
Code Vein (Bandai Namco)