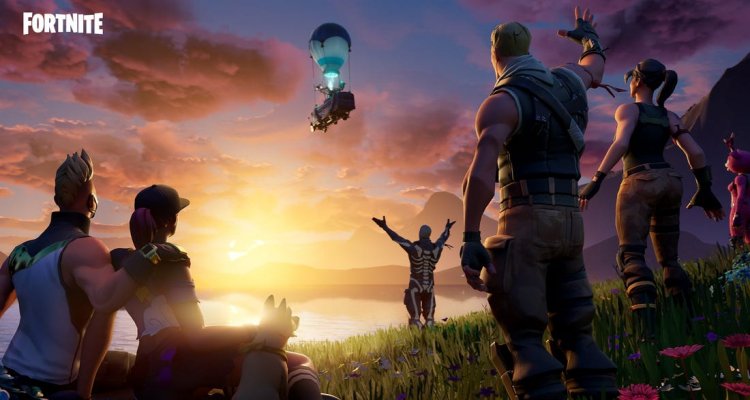 Proseguiamo con gli aggiornamenti sullo stato di Fortnite riportando alcune teorie emerse in queste ore di blocco totale del gioco, il quale è stato completamente interrotto da un buco nero che viene ora visualizzato provando a lanciarlo e presso il quale stanno continuando ad emergere dei numeri, sembra riferiti a un messaggio segreto, che hanno dato vita a nuove teorie in quello che sembra un vero e proprio Alternate Reality Game.
Come abbiamo riportato, l'evento finale della Stagione 10 di Fortnite si è concluso ieri sera con la creazione di un gigantesco buco nero che di fatto ha inghiottito la mappa di Fortnite facendo sparire tutto. Da ieri sera vengono visualizzati ciclicamente dei numeri nella schermata presso il buco nero, nella fattispecie la sequenza è: 11, 146, 15, 62, 87, 14, 106, 2, 150, 69, 146, 15, 36, 2, 176, 8, 160, 65. Come riferito in precedenza, la sequenza di numeri corrisponde a un messaggio, che trascritto riporta "I was not alone. Others are outside the loop. This was not calculated. The zero point is now inevitable", ovvero "Io non ero solo, gli altri erano fuori dal loop, questo non era calcolato, il Punto Zero è ora inevitabile".
Il Punto Zero si riferisce a una sfida che ha caratterizzato l'intera Stagione 10 di Fortnite, durante la quale lo Scienziato ha agito sull'isola creando le zone della fenditura, le ambientazioni specifiche della mappa che cambiavano rispetto alle aree originali. Con l'evento finale, lo Scienziato evidentemente non è riuscito a fermare il collasso dell'isola nel Punto Zero, portando all'esplosione che ha creato il buco nero, il quale ha inghiottito l'intera mappa.
A questo punto non resta che attendere per vedere come si evolverà la questione, con la possibilità che Fortnite torni con il Capitolo 2 da domani alle ore 12:00. Nel frattempo, si è scoperto che la schermata del buco nero nasconde un mini-game sbloccabile attraverso il celebre Konami Code.
Full Leaked Line : 11,146,15,62,87,14,106,2,150,69,146,15,36,2,176,8,160,65 MATCHED NUMBERS TO VISITOR AUDIO TRANSCRIPT: I WAS NOT ALONE. OTHERS ARE OUTSIDE THE LOOP THIS WAS NOT CALCULATED. THE ZERO POINT IS NOW INEVITABLE

Guess we will see if this is correct after the next one

— AAOBI – Fortnite Leaks / News (@Thooming) 13 ottobre 2019