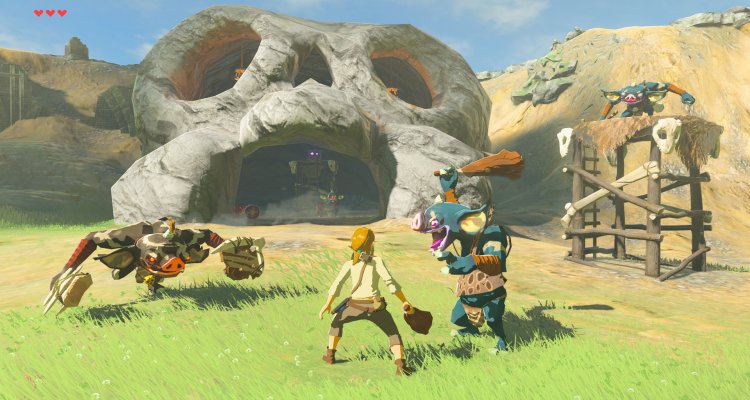 Un appassionato di The Legend of Zelda: Breath of the Wild è riuscito a completare il gioco servendosi esclusivamente degli scudi.
Per portare a termine l'impresa gli sono servite all'incirca 27 ore di gioco, di cui tre dedicate solo allo scontro finale. A ciò si aggiungono tuttavia i quasi due mesi di studio che si sono resi necessari per esplorare nel dettaglio la mappa e comprendere come superare determinate sfide senza ricorrere da alcuna arma.
L'autore dell'impresa è l'utente PointCrow, che peraltro in precedenza aveva già completato l'ultima avventura di Link servendosi solo di bombe e scudi. In testa alla notizia riportiamo un filmato di 36 minuti, che riassume tutte le fasi salienti dell'impresa.
Recentemente The Legend of Zelda: Breath of the Wild è diventato il capitolo più venduto della serie sul mercato americano, superando il precedente record di Twilight Princess. Attualmente Nintendo è al lavoro sullo sviluppo del sequel, presentato ufficialmente nello scorso mese di giugno.