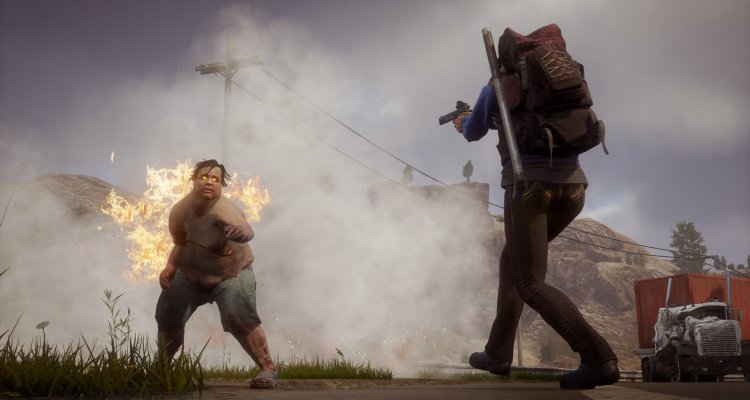 Nonostante l'accoglienza piuttosto fredda riservatagli generalmente dalla critica, State of Decay 2 ha riscosso subito un ottimo successo presso il pubblico, ampliando la propria base d'utenza in maniera continuativa dal lancio a oggi, come dimostrato dal fatto di aver raggiunto 5 milioni di utenti attualmente attivi nel gioco.
State of Decay 2 ha raggiunto subito un milione di giocatori nella settimana di lancio, sicuramente grazie anche alla presenza dal day one su Xbox Game Pass, ma ha dimostrato di riuscire ad affermarsi ulteriormente: nel giro di due mesi aveva raggiunto tre milioni di giocatori e ora, a più di un anno di distanza, questi sono diventati cinque milioni in totale.
"Siamo davvero in un'ottima posizione e siamo in grado di ampliare la base con ulteriori giocatori", ha affermato Quin Richards, senior designer di Undead Labs, "Ci troviamo ora a cinque milioni di giocatori e puntiamo su una crescita continuativa". Il piano di Undead Labs è dunque di continuare a supportare State of Decay 2 con ulteriori contenuti, come dimostra il recente lancio dell'espansione Heartland, che risponde peraltro alla richiesta da parte della community di una maggiore concentrazione sulla narrazione.
Su questa strada ha intenzione di continuare a investire il team di sviluppo, trovando un equilibrio tra le aggiunte di ordine narrativo al mondo di State of Decay 2 e il mantenimento della tipica struttura survival del gioco, con permadeath e costruzione procedurale, nella volontà di andare oltre i 5 milioni di utenti attualmente attivi.