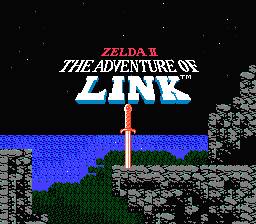 Sebbene si tratti forse di un capitolo meno noto e apprezzato di altri, Zelda 2: The Adventure of Link ha comunque dalla sua il fatto di essere un gioco molto peculiare all'interno della serie e un remake potrebbe decisamente starci, così come affermato anche da Inti Creates, team che si è detto pronto a solvere il lavoro.
Purtroppo non c'è nessun progetto noto di remake su Zelda 2: The Adventure of Link, dunque al momento si tratta solo di un'ottima idea da parte di Takuya Aizu, il presidente di Inti Creates. Quest'ultimo aveva già rivelato il desiderio di poter lavorare a un remake del secondo capitolo di Zelda nel 2018, ma la questione è stata ripresa di recente, dopo l'annuncio di The Legend of Zelda: Link's Awakening per Nintendo Switch, con la speranza che nel frattempo Nintendo avesse preso in considerazione l'idea. "Non credo che la cosa abbia avuto un impatto", ha affermato Aizu a VideoGamesChronicle a quanto pare, riferendosi alle scarse possibilità che la compagnia voglia prendere in considerazione l'idea proposta dal team.
"Sono un grande fan di Zelda 2 e quando mi è stato chiesto, ho detto che sarebbe stato il mio remake dei sogni", ha spiegato, chiarendo tuttavia che non c'è alcun piano preciso dietro a tale dichiarazione. "Ovviamente ci sono molte difficoltà nel creare giochi di questo tipo, ma in un mondo ideale potremmo facilmente riuscirci qui a Inti Creates se Nintendo ce lo consentisse, sarebbe fantastico". Inti Creates, peraltro, è uno dei team che attualmente sta dimostrando la maggiore maestria nella gestione della grafica 2D e di generi videoludici più classici, dunque possiamo immaginare come un remake di Zelda 2 da parte di tali sviluppatori potrebbe essere molto fedele allo spirito dell'originale.