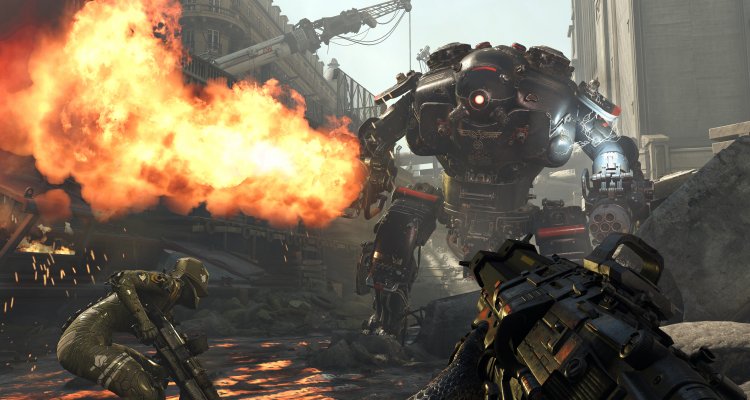 I possessori di Nintendo Switch che hanno deciso di acquistare Wolfenstein: Youngblood hanno ora accesso al pre-caricamento del gioco. Come riportato da Nintendo Everything, il titolo richiede almeno 20,6 GB di spazio libero.
Il pre-load su PC e Xbox One sarà accessibile a partire da martedì 23 luglio, mentre gli utenti PlayStation 4 potranno effettuare l'operazione solo 48 ore prima del lancio, fissato per venerdì 26 luglio. Le stesse tempistiche sono previste anche per Wolfenstein: Cyberpilot, capitolo per la realtà virtuale in uscita lo stesso giorno.
Wolfenstein: Youngblood è un nuovo gioco cooperativo annunciato all'evento Bethesda BE3 2018. Il gioco è ambientato nel 1980, 19 anni dopo la seconda rivoluzione americana scatenata da B.J. Blazkowicz in Wolfenstein II: The New Colossus.
Wolfenstein: Youngblood vedrà la seconda generazione Blazkowicz alle prese con la lotta contro i nazisti. Giocate nei panni di una delle figlie gemelle di B.J. Jess e Soph alla ricerca del padre, scomparso nella Parigi occupata dai nazisti.
Sono passati due decenni da quando B.J. Blazkowicz ha chiamato a raccolta la resistenza e dato il via alla seconda rivoluzione americana in Wolfenstein II: The New Colossus. Ma la battaglia non è ancora finita. B.J. è scomparso in una Parigi occupata dai nazisti, e spetta alle sue figlie portare avanti la battaglia in Wolfenstein: Youngblood.