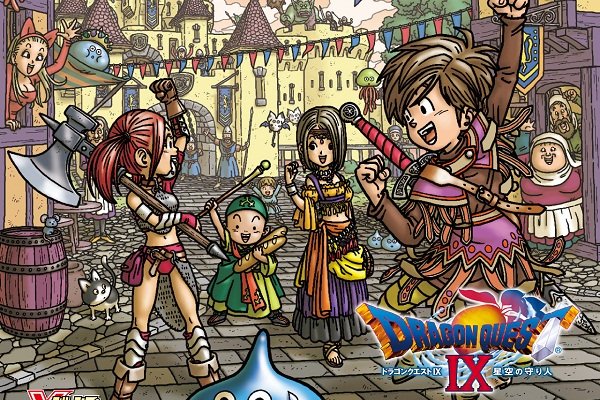 Si è celebrato nelle ore scorse il decimo anniversario di Dragon Quest 9 attraverso un livestream ufficiale da parte di Square Enix con la partecipazione di vari sviluppatori, i quali hanno anche discusso della possibilità di un remake del gioco per Nintendo Switch.
Dragon Quest 9: Sentinels of the Starry Skies è un capitolo particolarmente apprezzato della serie, uscito esclusivamente su Nintendo DS, dunque passibile di rifacimento sulla nuova console Nintendo. Nel corso dell'evento in streaming, il director Yuji Horii ha parlato della volontà di far uscire di casa i giocatori con Dragon Quest, ricordando la funzionalità in stile StreetPass che aveva il nono capitolo per Nintendo DS. Horii ha inoltre parlato della possibilità di un remake di Dragon Quest IX e di come questo potrebbe funzionare bene su Nintendo Switch o piattaforme mobile, ma anche di come un sondaggio abbia mostrato come l'80-90% degli utenti vorrebbero vederlo sulla console ibrida Nintendo.
La questione del remake è stata toccata più volte anche dal producer Miyake e da Akihiro Hino di Level-5, sempre in maniera piuttosto vaga ma lasciando intendere come ci sia più di una semplice idea sul fatto di riportare Dragon Quest IX: Sentinels of the Starry Skies su una piattaforma moderna e tra queste Nintendo Switch è parso decisamente l'indiziato principale per tale progetto.