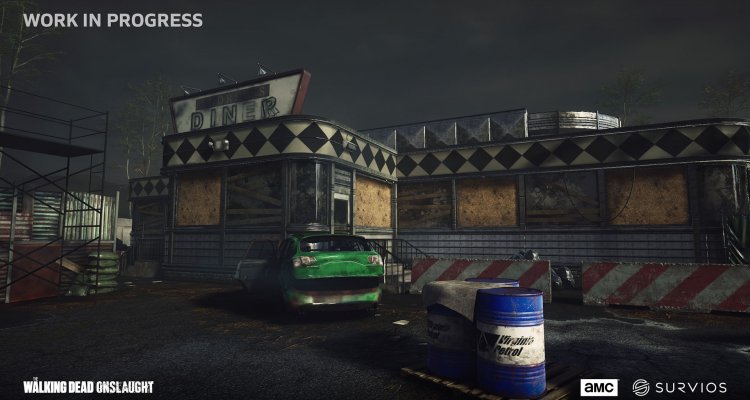 The Walking Dead: Onslaught è il nuovo titolo su licenza basato sulla celebre serie televisiva prodotta da AMC. Il gioco, sviluppato da Survios, è un survival in realtà virtuale in uscita su PC e PS4.
Il team di sviluppo, già autore di Creed: Rise to Glory, ha rivelato che questo nuovo progetto includerà alcuni fra i più famosi personaggi di The Walking Dead, alle prese con orde di zombie sullo sfondo dello scenario post-apocalittico che ben conosciamo.
Il sistema di combattimento del gioco promette grande coinvolgimento e solidità grazie all'uso di armi melee e rilevazione di movimento in tempo reale, ma anche meccanismi di smembramento dei nemici realistici e inquietanti.
The Walking Dead: Onslaught uscirà nel corso dell'autunno e sarà compatibile con i visori HTC Vive e PlayStation VR.