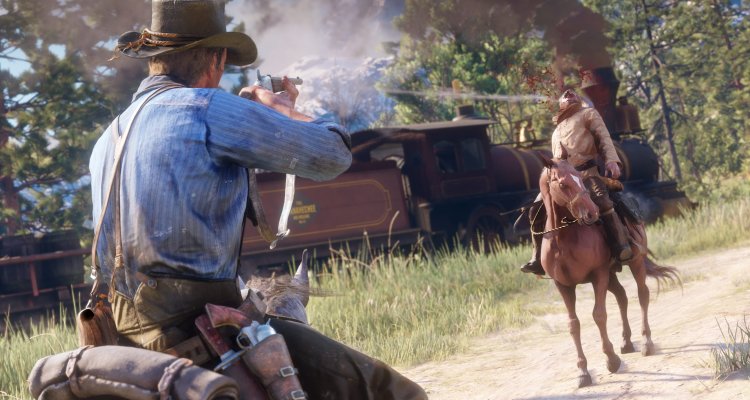 In occasione del resoconto finanziario relativo allo scorso anno fiscale, Take-Two ha aggiornato i dati di vendita complessivi di GTA 5 e Red Dead Redemption 2.
I due titoli di Rockstar Games hanno superato rispettivamente la soglia dei 110 milioni e dei 24 milioni di copie vendute a livello mondiale. Durante l'incontro con gli investitori si è parlato anche del franchise di Borderlands, che finora ha totalizzato 43 milioni di unità, 20 dei quali provenienti esclusivamente dal secondo capitolo della saga.
L'azienda ha poi speso parole positive nei confronti di Civilization VI, che ha superato le aspettative di Take-Two lo scorso anno, anche grazie alla popolarità raggiunta dal titolo su Nintendo Switch. La compagnia si aspetta inoltre che NBA 2K19 diventi il titolo con i migliori risultati di sempre per la serie.
Il CEO di Take-Two, Strauss Zelnick, ha ricordato inoltre che l'azienda sta cercando di incrementare il suo portfolio di proprietà intellettuali. La società sussidiaria Social Point sta attualmente lavorando a dieci nuovi giochi e prevede di portare molte novità su dispositivi mobile attraverso titoli completi, spin-off e app complementari.
Infine, Take-Two ha confermato di avere in serbo altri giochi non annunciati per il prossimo anno fiscale, oltre ai già noti Borderlands 3, The Outer Worlds, NBA 2K10, WWE 2K20 e Ancestors: The Humankind Odyssey.