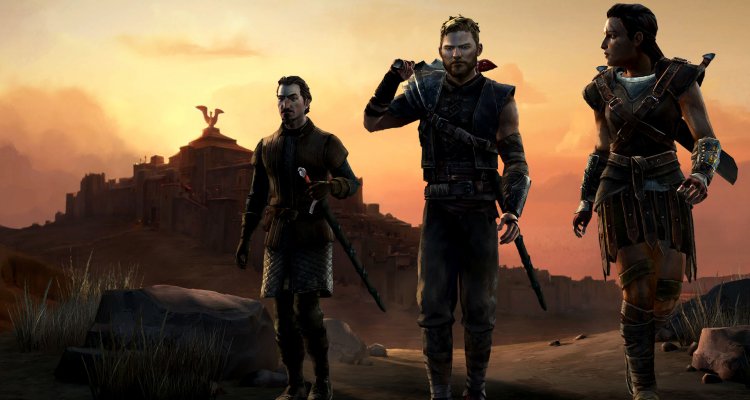 Microsoft ha rimosso gli episodi 2-6 di Game of Thrones di Telltale Games dalle pagine di Xbox Store. Secondo quanto segnalato sia su Reddit che su ResetEra, in questo momento il download non è più possibile nemmeno per i giocatori che avevano già acquistato il gioco in precedenza.
Allo stato attuale rimane dunque accessibile unicamente il primo episodio della stagione, mentre gli altri non risultano più scaricabili dal negozio online di Microsoft.
Basato sulla saga nata dalla penna di George R.R. Martin, Game of Thrones di Telltale è stato pubblicato tra la fine del 2014 e l'inizio del 2015. Le vicende narrate si collocano cronologicamente tra la fine della terza stagione della serie televisiva e l'inizio della quinta e si focalizzano sulla Casa Forrester, una famiglia menzionata marginalmente nel romanzo A Dance with Dragons.
Telltale Games ha chiuso i battenti a settembre dello scorso anno. Di recente il co-fondatore ha dichiarato che la chiusura dello studio è avvenuta in modo terribile.