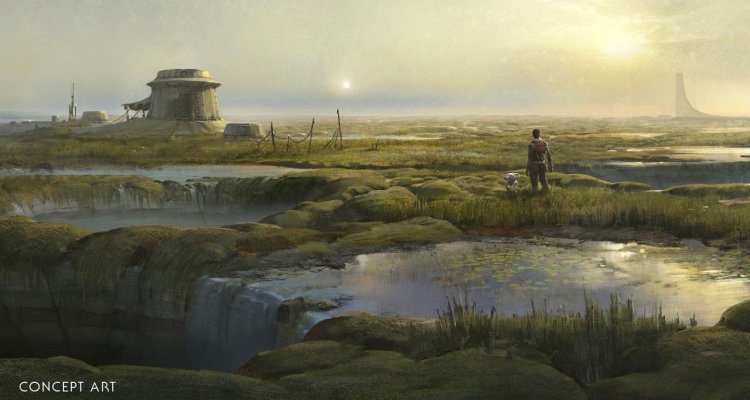 Arrivano nuovi dettagli sul gameplay per quanto riguarda Star Wars Jedi: Fallen Order, protagonista della presentazione ufficiale che si è svolta poco fa a Chicago durante la Star Wars Celebration.
Come riportato in precedenza, si tratta di un action adventure single player con visuale in terza persona e story-driven, ovvero con una sostanziosa storia che ne influenza il ritmo e lo stile, riprendendo la tradizione classica del genere, ma con alcune caratteristiche peculiari. Grande attenzione è stata riposta sul sistema di combattimento, cosa evidente anche a guardare i nomi coinvolti nello sviluppo: il gioco è infatti in lavorazione presso Respawn Entertainment ma all'interno di un nuovo team appositamente creato e improntato agli action adventure, con Stig Asmussen (God of War 3) come director e Jason de Heras come lead combat designer (God of War 3 e God of War: Ascension). Ovviamente, il focus di Star Wars Jedi: Fallen Order è tutto sul combattimento con le spade laser, oltre all'utilizzo delle varie abilità della Forza. In particolare, per quanto riguarda il combattimento si parla di attenzione particolare ai tempi e alle strategie di attacco, utilizzando parate, schivate e attacchi in maniera attenta, cosa che fa un po' pensare a quel confronto con Sekiro: Shadows Die Twice che era emerso nei giorni scorsi.
Riprende, sotto certi aspetti, lo spirito di Star Wars: Il Potere della Forza ma con un'evoluzione notevole in termini tecnici e di dimensioni della produzione. Il combattimento con la spada laser in Star Wars Jedi: Fallen Order pare essere l'anima del gioco, studiato per essere di gusto cinematografico ma anche una sfida in termini di gameplay, con la necessità di valutare l'approccio giusto ai vari nemici e di far evolvere il protagonista, il giovane Padawan Cal Kestis, in fuga dagli Inquisitori dell'Impero, attraverso l'acquisizione di nuove abilità della Forza e nuove tecniche di combattimento, cosa che fa pensare alla presenza di uno skilltree in stile RPG, anche se questo non è stato chiarito.
Interessante anche il fatto che il gioco sembri avere un'impostazione in stile open world con elementi che possono ricordare addirittura i metroidvania, visto che la descrizione ufficiale sulla pagina dell'Xbox Store parla di libertà di movimento e possibilità di spostarsi da un luogo all'altro in maniera non lineare, con la possibilità di esplorare anche luoghi già visitati aprendo nuove strade con le abilità acquisite. "Antiche foreste, dirupi spazzati dai venti e giungle infestate sono solo alcuni dei favolosi scenari che esplorerai in Jedi: Fallen Order, con la libertà di decidere quando e dove spostarti da un luogo all'altro. Man mano che sbloccherai nuovi poteri e abilità, potrai tornare negli ambienti già esplorati e affrontarli in modo diverso, anche con l'ausilio dei poteri della Forza. Affrettati, però, perché sei nel mirino dell'Impero, deciso a sterminare tutti i superstiti dell'Ordine Jedi".