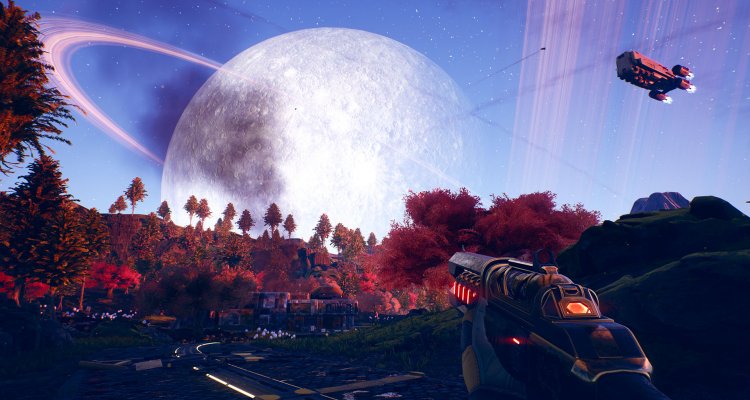 Dall'intervista pubblicata da Game Informer a Obsidian, incentrata su The Outer Worlds, sono emerse anche alcune considerazioni molto schiette da parte dei co-director Leonard Boyarsky e Tim Cain, che tra le altre cose hanno invitato i giocatori e non esagerare con l'hype e le attese per caratteristiche impossibili, spiegando come si tratti di un gioco dalle dimensioni più contenute di quanto si potrebbe pensare.
Nel medesimo approfondimento da cui è scaturita anche la questione sul supporto delle mod, Boyarsky e Cain hanno invitato con sincerità a gestire un po' l'attesa e le aspettative: "Spero che la gente non stia esagerando con l'hype, la cosa bella di Fallout e Arcanum era che non c'era praticamente alcuna aspettativa", ha riferito Boyarsky, "nessuno sapeva bene che eravamo né cosa stavamo facendo. Sono abbastanza sicuro che coloro a cui piacciono i nostri giochi e sono interessati al nostro stile rimarranno soddisfatti ma resto preoccupato per alcuni aspetti dell'hype", ha spiegato il co-director di The Outer Worlds. "Ci sono alcune aspettative che difficilmente riusciremmo a soddisfare anche con un budget da cento milioni di dollari, è difficile competere con l'immaginazione di tutti".
Anche Cain è dello stesso avviso: "Molti hanno visto il trailer e hanno tratto delle conclusioni, magari pensano che si tratti più di un sandbox, qualcosa che consenta di andare ovunque su qualsiasi pianeta e invece non è proprio così. Naturalmente, sono emerse speculazioni di ogni tipo sulla durata, con centinaia di ore di gameplay e anche in questo caso è un no". Per quanto riguarda l'estensione, entrambi gli autori concordano sul fatto che possa essere paragonabile a Knights of the Old Republic 2 ma forse un po' più piccolo. Obsidian ha deciso di puntare sulla densità di elementi più che sull'estensione dall'area esplorabile, inserendo caratteristiche che possano garantire una notevole rigiocabilità.
In questo modo, oltre ad offrire contenuti che possono essere fruiti in maniera diversa a seconda degli stili di gioco, è anche possibile tornare più volte sul gioco con diverse partite per affrontare le cose in maniera differente. "Abbiamo deciso di concentrarci sulla reattività e la rigiocabilità, perché con le nostre dimensioni e il nostro budget avevamo bisogno di un gioco più contenuto e controllabile piuttosto che un gigantesco sandbox a mondo aperto dove si può andare ovunque e fare qualsiasi cosa", ha spiegato Boyarsky a Game Informer, come riportato da WCCFTech.