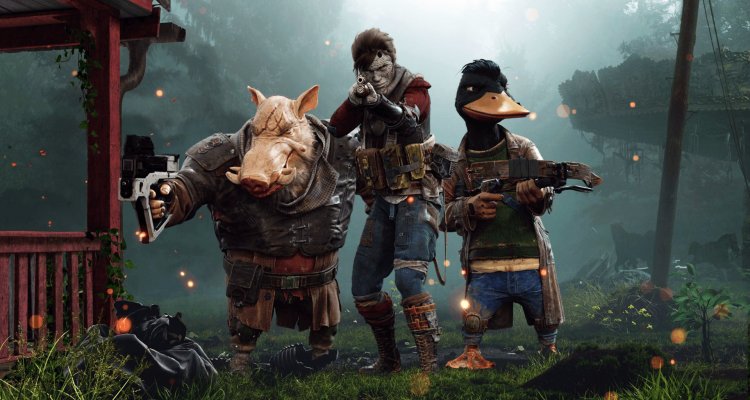 Il mondo di Mutant Year Zero: Road to Eden è un cimitero di tecnologie più o meno funzionanti. Gli esseri umani provano a sopravvivere all'interno dell'Arca, mentre l'esterno è nelle mani di robot e mutanti. I protagonisti della storia sono un massiccio cinghiale dai modi spicci e un'anatra antropomorfa dall'umorismo strafottente. L'essere diversi da chi è già diverso rende questi personaggi abbastanza speciali da risaltare anche in un mondo di mutanti, dove si ritrovano a combattere per scoprire le loro origini. Più avanti si aggiungono alla squadra altre reclute, come una donna dalle gambe prodigiose, un potente psionico e una volpe dai nervi d'acciaio. Ma sarà bastato questo cast particolare a differenziare lo strategico di Funcom da altri esponenti del genere? Ve ne parliamo nella video recensione in testa all'articolo.
Il gameplay è abbastanza classico, con coperture distruttibili, linea visuale e percentuali che determinano le possibilità di colpire, effettuare un critico o attivare gli effetti aggiuntivi dell'arma. La presenza di un'interfaccia chiara e ordinata fa sì che l'attenzione del giocatore sia sempre concentrata sull'atmosfera, sulla dimensione stealth e su un livello di sfida piuttosto elevato. I nemici sono dotati di parecchie abilità insidiose e sono capaci di mettere sempre di fronte a nuove minacce. Una volta accumulati un po' di livelli, punti ferita, abilità, armi e armature l'esperienza si fa più fluida, anche grazie alle ottime dinamiche stealth.
La data di uscita di Mutant Year Zero: Road to Eden è fissata a oggi, martedì 4 dicembre 2018, su PC, Xbox One e PlayStation 4. Per saperne di più potete leggere la nostra recensione curata da Mattia Armani, oppure scaricare il gioco direttamente su Xbox Store, visto che è gratuito per tutti gli abbonati al servizio Game Pass di Microsoft.