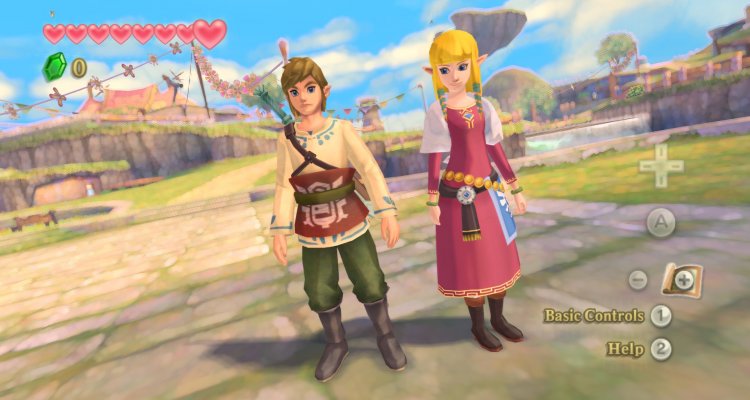 The Legend of Zelda: Skyward Sword arriverà su Nintendo Switch con un remake? I rumor, nati dopo le recenti dichiarazioni di Eiji Aonuma, hanno entusiasmato i fan della serie, che sarebbero decisamente felici di veder concretizzato il progetto.
Nelle ore successive ai riferimenti di Aonuma sulla possibilità di vedere The Legend of Zelda: Skyward Sword su Nintendo Switch, si sono scatenati i messaggi su Twitter da parte degli appassionati, che a quanto pare hanno un gran voglia di rigiocare il pur controverso episodio della serie, pubblicato originariamente nel 2011 su Wii.
All'epoca del lancio, The Legend of Zelda: Skyward Sword ha fatto discutere per via del peculiare approccio stilistico e per una trama non sempre all'altezza delle aspettative, ma l'ambientazione fra le nuvole rimane una delle più suggestive per il franchise.
A questo punto non resta che attendere eventuali annunci da parte di Nintendo, che magari vadano anche a chiarire la natura del progetto, vista la sostanziale differenza che intercorre fra un remake propriamente detto e una remaster.
Nel frattempo, anche i lettori di Multiplayer.it possono esprimere il proprio parere sull'argomento. The Legend of Zelda: Skyward Sword, un remake o una remaster per Nintendo Switch sarebbero graditi? Per rispondere, utilizzate il nostro sondaggio.