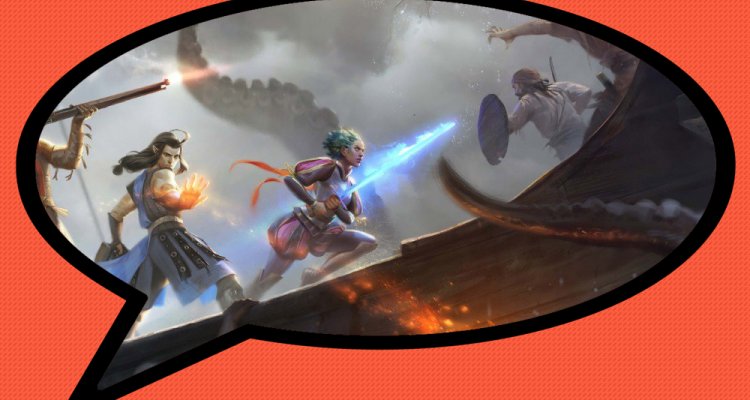 Oggi vale la pena di commentare almeno un paio di notizie. La prima è quella riguardante le vendite disastrose di Pillars of Eternity 2: Deadfire, mentre la seconda è la virata del progetto Final Fantasy XV con la cacciata di Hajime Tabata, la cancellazione dei nuovi DLC narrativi e la conferma della modalità multiplayer autonoma (evidentemente deve aver venduto molto meno di quanto sperato). Tranquilli, non vogliamo discutere della morte dei giochi single player. Più che altro vorremmo capire perché, almeno a parole, a qualcuno interessi tanto che sopravvivano, dato che il loro mercato è in continua e irreversibile contrazione, tranne che per qualche ormai sempre più rara eccezione.
Già li sentiamo i sapienti che parlano di Pillars of Eternity 2 come di un seguito sottotono e di Final Fantasy XV come di un capitolo problematico della saga, adducendoli come motivi per i loro insuccessi. Probabilmente sono vere entrambe le considerazioni, ma sono comunque a loro modo due ottimi titoli nei relativi generi. Davvero Pillars of Eternity 2 meritava di vendere dieci volte meno copie del primo capitolo? Secondo noi il problema è che a molti interesserebbe pure giocarci, ma al momento di scegliere come spendere i soldi finiscono per darli a qualcun altro.
Del resto tra i videogiochi più venduti e giocati del momento c'è roba da diversamente videogiocatori, quindi ipotizziamo che la qualità per molti non sia davvero un grosso problema. E per favore, non citate Red Dead Redemption 2 e God of War come campioni del single player, visto che giocano in campionati completamente diversi dalla maggior parte degli altri prodotti videoludici, con il primo che ha dei costi di produzione inarrivabili (e del resto presto sarà arricchito anche dal multiplayer) e il secondo che è una produzione vendi-console, il cui punto di pareggio è cioè equamente distribuito tra le copie da vendere e il lustro per PS4.
Insomma, se si vuole supportare un certo modello economico e un certo stile di gioco, lo si può fare solo spendendoci sopra dei soldi. Le parole sui forum o l'evocazione delle morte stagioni servono a poco. Ovviamente è lecito schifare tutto e trovare motivazioni assolutorie del mercato per ogni fallimento, basta che poi quando Square Enix annuncerà che il prossimo Final Fantasy sarà un gioco servizio puro non ci si strappino troppo le vesti (tranquilli, tanto se ne volete di nuove saranno acquistabili con moneta vera, oppure sbloccabili giocando per ottantordici ore al giorno per sei mesi), oppure quando Microsoft confermerà l'acquisizione di Obsidian non si urli alla morte degli autori, perché farebbe davvero ridere.